FULFIL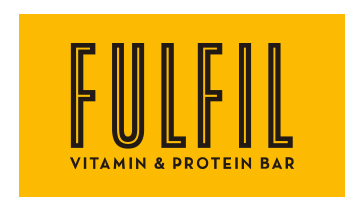 Fulfil is Ireland's No. 1 protein bar: low in sugar and high in protein.
When was the last time you tried a bar that hit all of the following factors in one go… Delicious, Chewy, Nutritious, Low calorie, High protein, Decadent flavours They are different to everything else too.
Designed to not only curb cravings but also give you the nutrition you need, Fulfil Vitamin and Mineral bars are the perfect snack for those times when you either want a nutritious hit of high-quality nutrients or simply want something that tastes amazing but won't break the calorie bank.
Combining high-quality protein sources alongside added vitamins and minerals, Fulfil bars are your one-stop nutritious snack.
203kcal, 20g Protein, 19g Carbohydrates, 7g Fat
Fulfil your next craving the right way!