HEINZ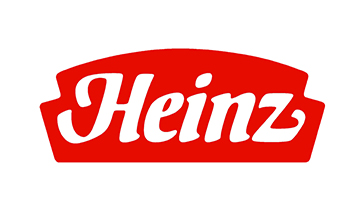 Our mission is providing great value, through great tasting food, to everyone, everyday, everywhere.
Heinz Tomato Ketchup, Heinz Beanz, Heinz Salad Cream… just three of the iconic brands that have made us the household name we are today. Add Heinz Tomato Soup and Heinz Spaghetti and it quickly becomes apparent that few people in the western world will grow up without Heinz being part of their lives.
While these much loved brands have been the bedrock of our success over the years we have never stopped innovating and bringing new and exciting products to our consumers. Quite rightly, they have come to expect great taste, the very best choice, service and quality, which is what we will continue to provide.