ZWAN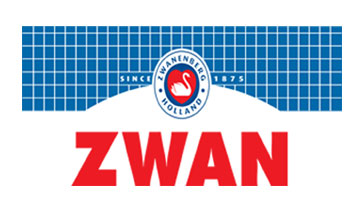 For more than a century (since 1875) ZWAN has been known for high quality meat products. Today our products are sold in more than 100 countries.
ZWAN is one of the best known and beloved brands of meat product worldwide.
The ZWAN brand is part of the Zwanenberg Food Group from the Netherlands. Zwanenberg Food Group is one of Europe's leading manufacturers of processed meat products. Its production facilities are located in The Netherlands, United Kingdom and United States of America. Furthermore sales offices are based in Germany, Spain, Romania and Australia.